Monash Centre for Health Research and Implementation, Monash Medical Centre, Clayton, Melbourne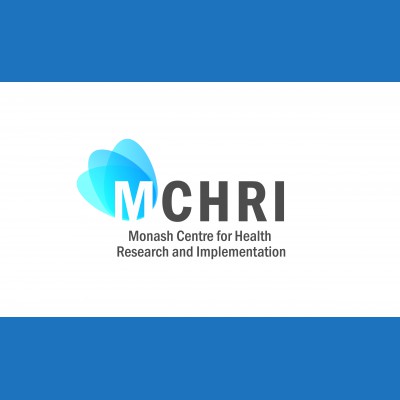 Monash Centre for Health Research and Implementation, Monash Medical Centre, Clayton, Melbourne
ADDRESS: 43-51 Kanooka Grove, Clayton, VIC, 3168, Australia

PHONE: 0385722629
WEBSITE: Visit Website
The Monash Centre for Health Research and  Implementation (MCHRI) is a key partnership  between Monash Health and Monash University, forming a unique,  collaborative centre focused on directly delivering improved health outcomes.  Located at Monash Health within the Monash Health Translation Precinct, MCHRI  aims to create,  synthesise, implement and translate clinical, health services and public health  knowledge to deliver health impact.
MCHRI's core themes  include Women's and Children's Public Health Research, Diabetes and Vascular Medicine which both specifically cover clinical, health services and public health research,  an Implementation  and Healthcare Improvement Program as well as a Research Methodologies Platform both specifically targeting and strengthening the clinical research programs.
MCHRI engages broadly with the Government, the Academic Health Sciences Centre, University Faculties, Independent Institutes, NGOs and community groups, patients and community to bring a  breadth of expertise and perspectives to address challenges in health, to drive  innovation and to deliver improved patient experience and health outcomes.
JOBS (CURRENT OPEN POSITIONS)
Want access to more Site details?
Sponsors and CROs looking to choose Sites for their next clinical trial are encouraged to sign up to AustralianClinicalTrials.com. In doing so, you will get free access to any and all Site Selection Packages, ready for you to download. Curated by Sites themselves, all the information you need to know for selection is presented in an easy to read format, saving you time and money. Create an account, and become a part of the fastest growing clinical trials community today!