Sunshine Coast University Private Hospital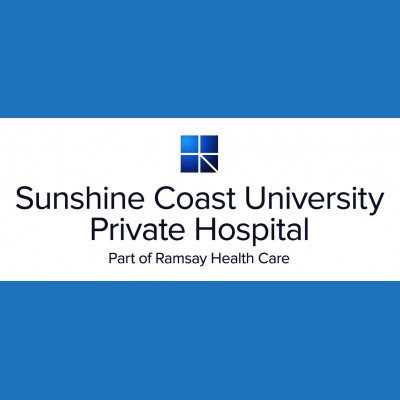 Sunshine Coast University Private Hospital
ADDRESS: 3 Doherty Street, Birtinya QLD, Australia
POSTAL ADDRESS: 3 Doherty Street, Birtinya QLD, Australia
PHONE: +61753906057

The Clinical Trials Unit at the Sunshine Coast University Private Hospital (SCUPH) is part of the Ramsay Hospital Research Foundation's clinical trials network which includes a number of Ramsay hospitals.
SCUPH offers a comprehensive range of inpatient and day services across a wide range of specialties. Medical consulting suites are located onsite together with pharmacy, pathology, radiology and cardiology services.
Particular areas of interest include:
Oncology – Melanoma, Gastrointestinal, Lung, Hepatobilliary, Urologic, Gynaecological, CNS
Haematology – Leukemia, CLL, DLBCL, Lymphoma, NHL, Multiple Myeloma, Myelodysplasia, Myeloproliferative Disorders, CML
Cardiology – General, Interventional
Gastroenterology – IBS, Hepatology, IBD, other GI disorders
No active clinical trials
JOBS (CURRENT OPEN POSITIONS)
Want access to more Site details?
Sponsors and CROs looking to choose Sites for their next clinical trial are encouraged to sign up to AustralianClinicalTrials.com. In doing so, you will get free access to any and all Site Selection Packages, ready for you to download. Curated by Sites themselves, all the information you need to know for selection is presented in an easy to read format, saving you time and money. Create an account, and become a part of the fastest growing clinical trials community today!