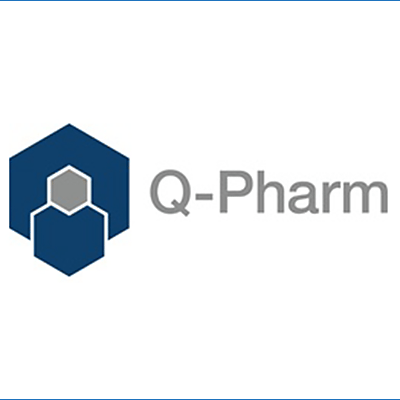 ADDRESS: 300 Herston Road, Herston QLD 4006
POSTAL ADDRESS: PO Box 78, Royal Brisbane Hospital, Qld, 4029
PHONE: +61 400 987 334
WEBSITE: Visit Website
Q-Pharm specialises in the conduct of early phase (Phases 1 and 2) clinical trials, bioequivalence & bioavailability studies and vaccine studies. These studies are conducted in a state-of-the-art facility within the QIMR Berghofer precinct at the Royal Brisbane and Women's Hospital, Brisbane, Australia. The company provides a comprehensive, high quality service to our clients, and conducts clinical trials in accordance with all applicable national and international standards and guidelines. Q-Pharm's strength is its highly-qualified clinical trial team, whose leaders have a wealth of experience in clinical development. This experience enables Q-Pharm to understand the needs of our diverse range of clients and thereby deliver on time the highest quality clinical services to satisfy client needs.
Our personnel have been responsible for the management and conduct of over 350 early phase studies. The company attracts a large number of local and international clients, particularly from the United States and Europe. Q-Pharm's facilities and experience in this sector are unrivalled in the region. The experience base includes complex early phase studies (adaptive design first-in-human studies, 3- and 4-way crossover studies, steady-state studies), very large studies (up to 120 volunteers), unconventional study designs (urinary recovery or indirect assessments via pharmacodynamic parameters), and extensive experience with food effect studies.
Therapeutic Areas: We have conducted studies using biological agents, vaccines and pharmaceutical agents using a range of delivery modalities including oral, intra-venous, sub-cutaneous, intradermal, implant, inhalation and trans-dermal routes of administration.
No active clinical trials
JOBS (CURRENT OPEN POSITIONS)
Want access to more Site details?
Sponsors and CROs looking to choose Sites for their next clinical trial are encouraged to sign up to AustralianClinicalTrials.com. In doing so, you will get free access to any and all Site Selection Packages, ready for you to download. Curated by Sites themselves, all the information you need to know for selection is presented in an easy to read format, saving you time and money. Create an account, and become a part of the fastest growing clinical trials community today!