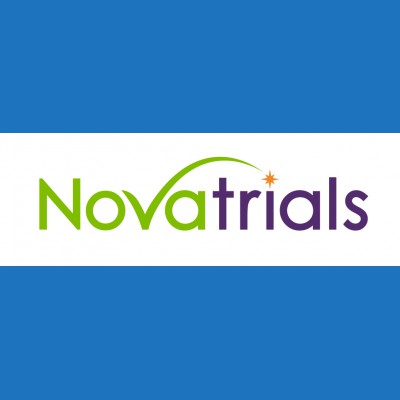 Pendlebury Research T/A Novatrials
ADDRESS: Suite 7, Level 2 OTP House, 10 Bradford Cl, Kotara NSW 2289, Australia
POSTAL ADDRESS: Suite 7, 10 Bradford Close, Kotara NSW 2289 Australia
PHONE: +61 (0)2 4089 3744
WEBSITE: Visit Website
MAIN CONTACT
Name: Karen Brennan-Kyte
Role:  Clinical Trial Manager
Phone: +61 (0)2 40893744
Email: karen@pendleburyresearch.com.au
OTHER CONTACTS
Name: Toni McCallum Pardey
Role: Investigator
Phone: +61(0)2 40893746
Email: toni@pendleburyresearch.com.au
Name: Paula Abrego
Role: Senior Clinical Trial Coordinator
Phone: +61(0)2 40893745
Email: paula@pendleburyresearch.com.au
CONTACT SITE
Pendlebury Research has recently changed its name to Novatrials. We are a private clinical trials site run by a dedicated team of medical staff, located in Kotara, Newcastle, NSW. Our friendly dedicated team of health professionals are motivated by the unmet medical needs of our community. By facilitating clinical trials we are striving to find new and improved treatments.
Our trial participants are our priority and we provide the best possible care in a comfortable and inviting facility. It is only through the willingness of our volunteers that we can advance medicine through clinical trials.
Novatrials has experience in a broad range of conditions. We are able to conduct Phase I – IV trials in: All Cardiology and Cardiac related conditions; Diabetes and Diabetic Heart Disease; Dermatology; Gastroinestinal Disorders; Genitourinary; Neurological; Obesity; Pain Management; Respiratory Conditions; Vaccines; General Clinical Management (ie Headache; Migraine; Hypercholesterolaemia; Communicable Diseases).
All clinical trials staff are trained in GCP and ensure clinical trials are conducted according to ICH GCP Guidelines.
The Clinical Trials team includes:
*Two Principal Investigators
*Full time Nurse Practitioner/Sub-Investigator
*Full time Clinical Trial Coordinator with a Masters in Nursing
*A Feasibility and Site Start Up Specialist
*Administrative support for EDC
*Back-up Medical Specialists; Nurse Practitioner; Registered Nurses and Endorsed Enrolled Nurses
Pendlebury Research's usual Human Research Ethics Committee is Bellberry Limited which meets weekly.
Clinical Trial Expertise in: HREC Preparation and Submission; eDiaries; IVRS/IWRS; Paper and Electronic CRF; Certified in Dangerous Goods Handling; Licenced for Dangerous and Restricted Drugs; Restricted Drug Management; Pathology Sample Processing; Vital Signs; Venepuncture; Patient Reported Outcomes.
Site Facilities include: Comfortable clinical facilities and reception area; In-house trial dedicated equipment (eg: monitored and secure IP, refrigeration and freezer storage, incl. -80 freezer, centrifuge, ECG, laminar flow hood); Internal pharmacy capabilities; Dedicated room availability for monitoring at site.
We can also conduct the following: Joint Assessment; Quantitative Sensory Testing; Stress Tests; Spirometry.
Participant recruitment – Pendlebury Research recruits appropriate participants for trials through strategically targeted recruitment campaigns using direct mail and online media channels as well as traditional media. We also foster good community and professional relationships which enhance our referrals base. Underpinning Pendlebury Research's recruitment process is a comprehensive pre-screening process designed to eliminate costly screen failures and enhance participant retention.
We are regularly the top recruiting site for studies, which is in part, due to our location in a large regional centre and a patient population keen to access novel treatment through participating in a clinical trial.
Therapeutic Areas: All Cardiology and cardiac related areas (pharmaceutical and devices), Diabetes, Dermatology, Gastrointestinal disorders,  Genitourinary,  Neurological, Obesity, Orthopaedic, Pain management, Respiratory conditions, Rheumatology, Vaccines,  and General clinical management (eg Headache, migraine, hypercholesterolaemia, communicable diseases).
CURRENT CLINICAL TRIALS
JOBS (CURRENT OPEN POSITIONS)
No current jobs
SITE EXPERIENCE
Coming Soon
Want access to more Site details?
Sponsors and CROs looking to choose Sites for their next clinical trial are encouraged to sign up to AustralianClinicalTrials.com. In doing so, you will get free access to any and all Site Selection Packages, ready for you to download. Curated by Sites themselves, all the information you need to know for selection is presented in an easy to read format, saving you time and money. Create an account, and become a part of the fastest growing clinical trials community today!