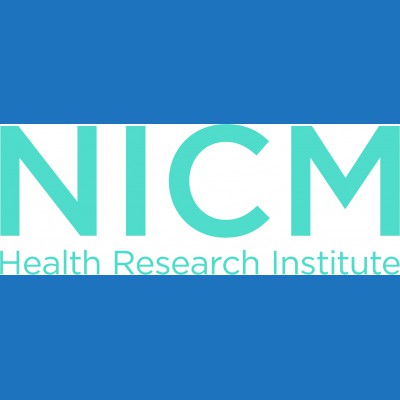 NICM Health Research Institute
ADDRESS: Building J, Western Sydney University, Westmead Campus, 158-160 Hawkesbury Road, Westmead NSW, Australia
POSTAL ADDRESS: NICM Health Research Institute, Western Sydney University, Locked Bag 1797, Penrith NSW 2751 Australia
PHONE: +61 2 9685 4700
WEBSITE: Visit Website
Western Sydney University's NICM Health Research Institute (NICM) is Australia's leader in integrative and complementary medicine research and policy. NICM plays a key national role in ensuring Australians have access to reliable evidence on complementary medicines and treatments in wide use. NICM is globally recognised for its world-class research and innovations in integrative and complementary medicine. NICM conducts research that advances our knowledge and understanding of natural and traditional medicine and promotes evidence-based integrative healthcare. Our research includes clinical trials, laboratory testing and policy work.
Our research effort is concentrated in four clinical clusters:
Healthy hearts: preventing and treating cardiovascular and metabolic disorders.
Healthy minds: preventing and treating neurocognitive and mental health disorders.
Healthy women: promoting sexual and reproductive health.
Healthy lives through cancer: staying healthy through the cancer journey.
NICM also undertakes research in the following emerging areas:
Traditional and indigenous medicine, such as bush medicine in Australia.
Mind and body therapies, such as yoga and meditation.
Medicinal cannabis.
NICM was established to provide leadership and support for strategically directed research into complementary medicine and translation of evidence into clinical practice and relevant policy to benefit the health of all Australians.
No active clinical trials
JOBS (CURRENT OPEN POSITIONS)
Want access to more Site details?
Sponsors and CROs looking to choose Sites for their next clinical trial are encouraged to sign up to AustralianClinicalTrials.com. In doing so, you will get free access to any and all Site Selection Packages, ready for you to download. Curated by Sites themselves, all the information you need to know for selection is presented in an easy to read format, saving you time and money. Create an account, and become a part of the fastest growing clinical trials community today!